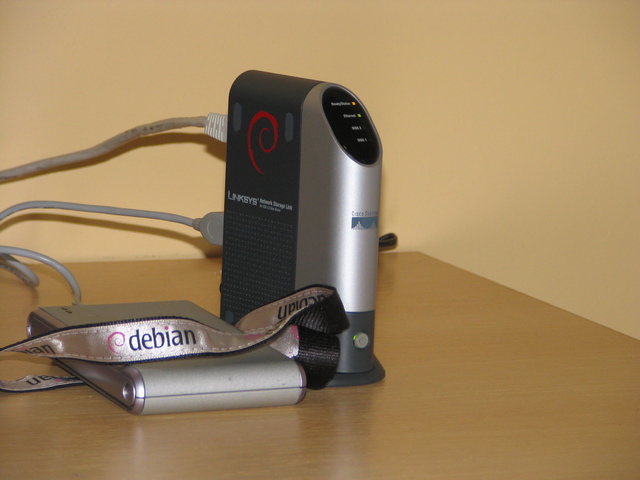 The Linksys NSLU2 is a small device that can run a full Debian system on an external USB disk or stick.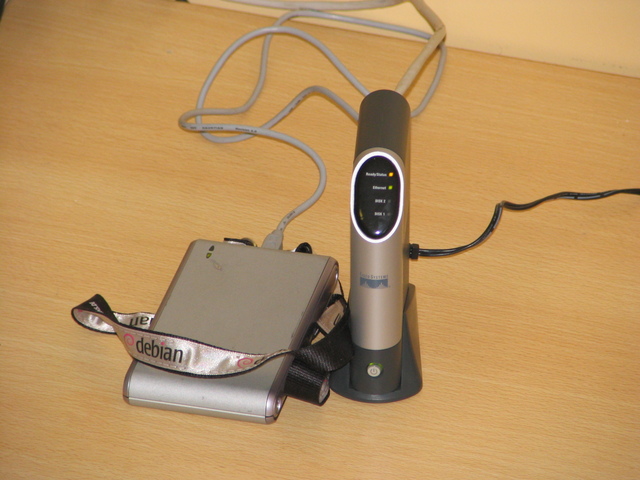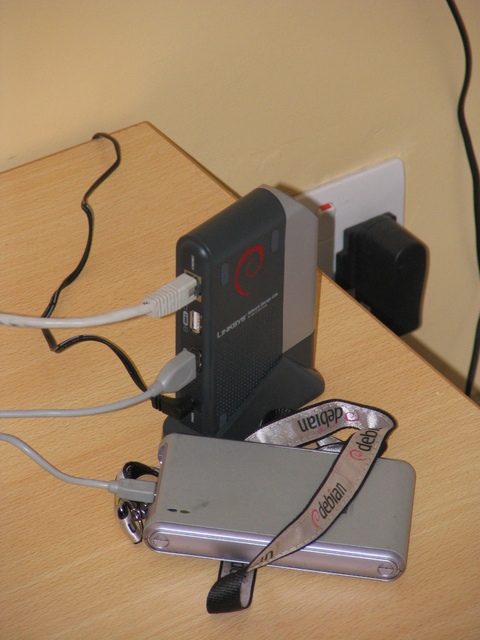 The NSLU2 has two USB ports and one Ethernet port.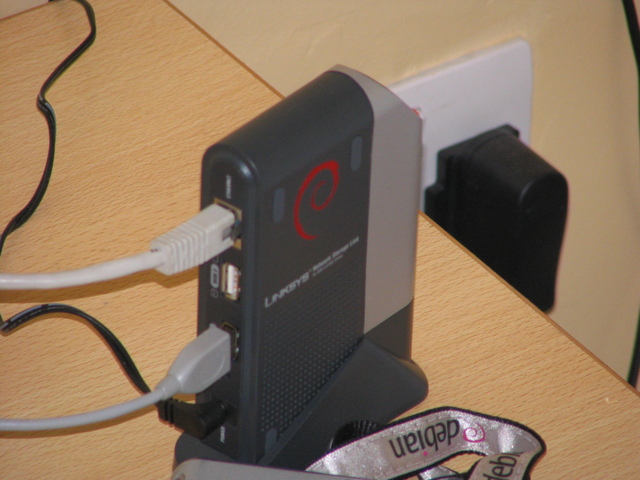 The NSLU2 board without case: a serial console is connected for debugging purposes.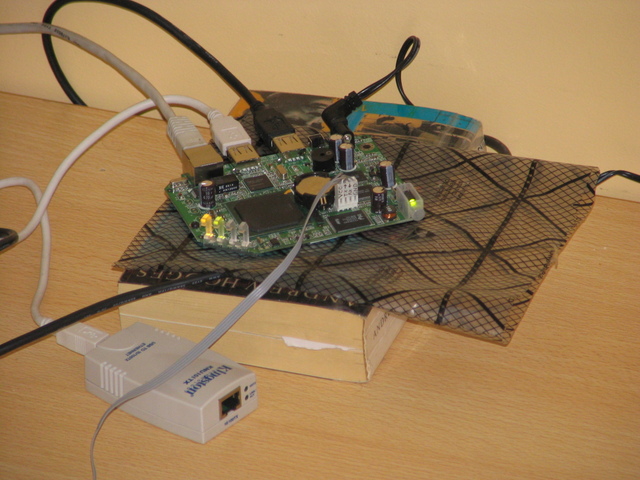 Go back to my Debian on NSLU2 page.